Hi-tech, homegrown heroes of fire season.
08 November 2023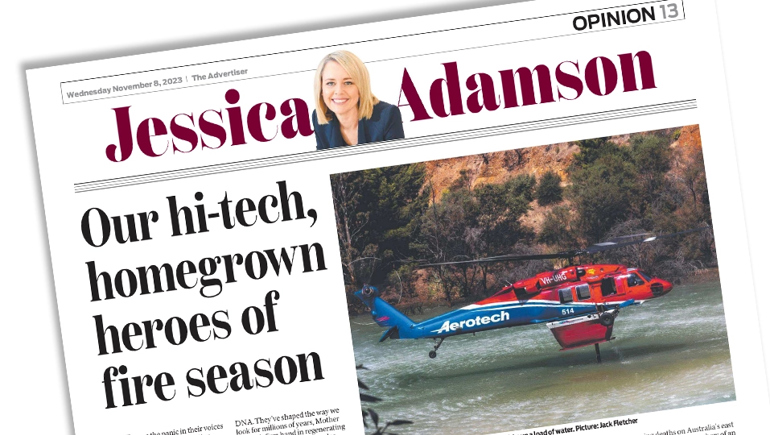 Aerotech's firefighting resources are at the cutting-edge of technology that's attracting global attention.
The company has sent four bombers to Bordeaux in France and two Blackhawks to Sumatra, Indonesia this year to help battle massive pine forest and peat fires. Two planes and two helicopters have also been dispatched to the Queensland and NT fires.
Protecting SA is our priority one, with our fleet of ex-US Military Blackhawks and fixed wing Airtractors at the ready this season.
Read the story from this morning Adelaide Advertiser.