Aerotech's New Camera for Aerial Observation
28 July 2016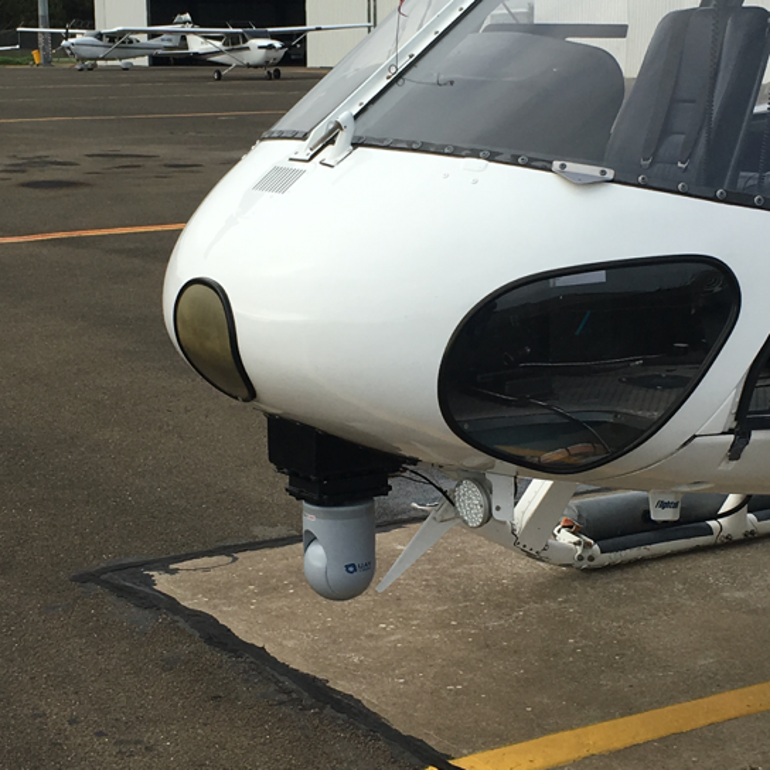 Aerotech has invested in an impressive new camera to use for aerial observation. The CM160 manufactured by Australian Company UAV Vision, will "add value and sophistication to our existing service" says Managing Director, Sam McCabe, "and is part of our continued effort for improvement".
Some of the many benefits include:
HD streaming straight to a ground control station or other network devices.
Real time video stabilisation, meaning it electronically removes vibrations caused by the platform for a steady image
Object Tracking which means that it will follow a designated object on the video image and keep it centre of frame, throughout the platform and object movements
The camera is already being used around the globe for various applications, including:
Fire Control / Spotting
Maritime Surveillance
Wildlife Spotting
Day and Night Observation
Infrastructure Inspection
Damage Assessment
Search and Rescue
Traffic Surveillance
Coastal and Border Control
Anti Terrorist and Law Enforcement
Surveillance
Anti Smuggling Surveillance
"We see it as a cost effective way of delivering real time data streaming for clients. It can also be fitted to our fixed wing aircraft for longer range applications" says Sam.
Fore more information, please contact Managing Director, Aerotech Group Sam McCabe, 0419 035 804; or General Manager of Aerotech Helicopters Hamish Burns, 0407 160 504.
For more information on UAV Vision go to