Aerotech 1st Response 'Bombers' yesterday responded to a number of blazes across the state
18 November 2015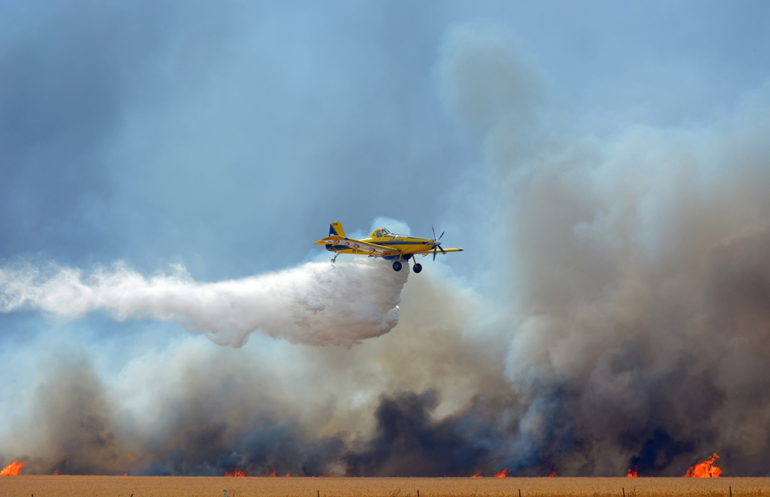 Yesterday saw a risky day of fires for South Australia with a number of blazes across the state.
The Aerotech 'Bombers' responded to fires in Bridgewater, Mylor, Aldgate, Kyeema and Woolshed Flat.
58 loads of foam were dropped – mostly in Kyeema, where the greatest threat to houses and lives occurred. A total of 37 hours flying, across all Aerotech 1st Response aircraft.
With some blazes still burning today and with fire conditions worsening our pilots are expecting tough flying conditions.
CFS Advice:
The KYEEMA fire is travelling in a South Westerly Direction towards Burma Rd and Yundi Township, and a Southerly direction towards Enterprise Road. The fire is not controlled and is burning in Scrub and conditions are continually changing.
The CFS are advising that people check and follow their Bushfire Survival Plan and prepare for a bushfire in your area.